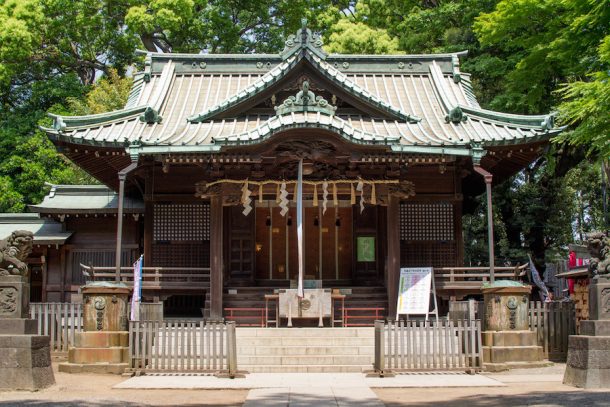 On 1 May 2015, I worshiped the shrine "Yoyogi Hachimangu Shrine" which is settled in Yoyogi, Shibuya-ku, Tokyo. Hachiman shrine is the second largest after Inari faith, and it seems that there are about 40,000 of them.
It is a 5-minute walk from 代々木八幡駅 Yoyogi Hachiman Station, and is very green lush irrespective of the city center. The heart is healed with vivid green.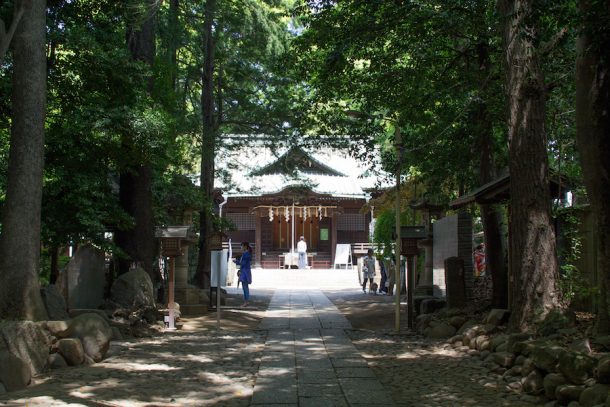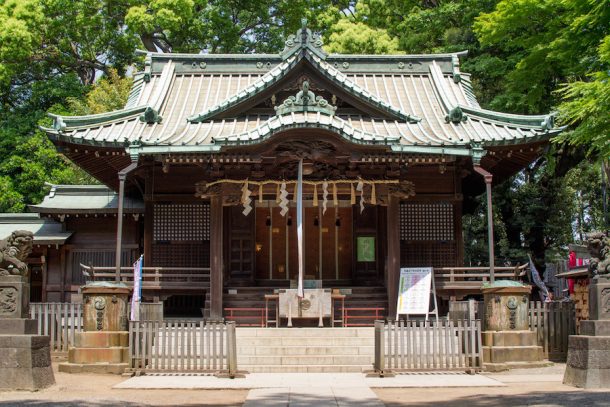 八幡神 Yahata God is also called 誉田別命 Hondawake no Mikoto, who is said to be the god of martial arts, and is said to be the same as 応神天皇 Emperor Oujin. It is said that the god of national defense and evasion is distinguished, and it is enshrined as a god of "mischief evolution" from its strong deity. From this basic spiritual power, it is said that there is a benefit of disease warming, domestic luck, successful victory. Also, together with the empress Mother Emperor 神功皇后 JinguKougou, since the emperor shrine is enshrined, there seems to be benefits of childbirth · safe · child rearing guardian.
When heading towards the back of the main shrine, there are companies that have combined three of 榛名社, 天神社 and 稲荷社 shrines.
In the end there is a 出世稲荷神社 promotion Inari shrine. After the air raid of World War II, the shrine of 稲荷社 Inari shrine and the apostle's fox, which had been secured by the houses, were exposed to burned figures. It seems that this religious Inari shrine enshrined people of volunteerism. There were also things introduced up on work and lucky on TV, and there were some people who came to worship with suits.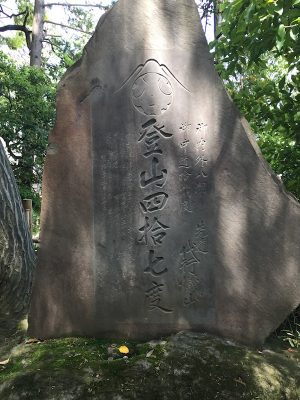 Next to the promotion Inari shrine there is Fujitsuka of Mt. Fuji faith. It is said that you should bow to the direction of real Mt. Fuji here.
In the precincts of Yoyogi Hachimangu Shrine there is an ancient residence in the middle of the restored 縄文 Jomon period called "代々木八幡遺跡 Yoyogi Hachiman ruins". Suddenly it was surprising that it was built in the center of the precincts, but it seems that the residence remains were discovered just below this underground 80 cm, and then the house as it was assembled. It is said that people lived in this beautiful hill for a long time since 4500 years. Yoyogi Hachimangu itself was created in the Kamakura period, after the entrustment of 八幡大神 Hachiman Okami in the Reimu seen in this place, Aiko Sho Miaki, the follower of Genji clan, Mr. 近藤三郎 Saburo Koremochi Kondo, and the acquaintance of 荒井外記智明 Geki Tomoakira Arai. Perhaps it is a mysterious power spot that lasts long since Jomon Period.